Virender Singh Shah and Balam Singh were allegedly involved in betting and letting some important details of the match out during the IPL 2021.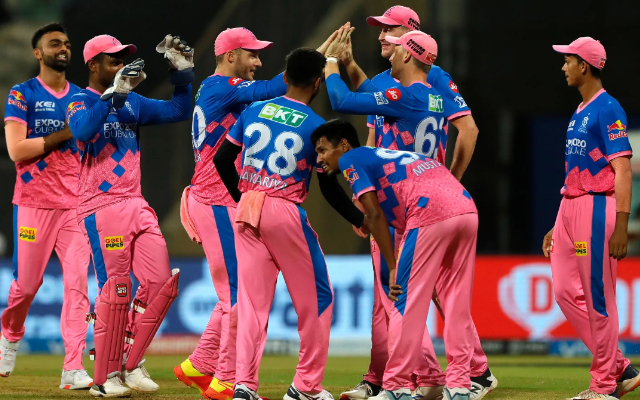 While the Indian Premier League (IPL) has more often than not been in the news for all the right reasons, this time it was slightly different as the Delhi Police's Special cell arrested two people in connection with illegal betting. The news of Virender Singh Shah and Balam Singh being allegedly involved in betting and letting some important details of the match out to the bookies in the first half of the 14th edition of the IPL has now come to light.
Although, the Board of Control for Cricket in India (BCCI) officials are taking all possible measures to stop any illegal activities from taking place, this time the culprits somehow passed on the details of a game between  Rajasthan Royals and Sunrisers Hyderabad held in Delhi. Shah and Singh hatched a plan and helped bookies to make fake accreditation cards in the name of Manish Kansal and Krishan Garg. The duo, though, could not escape from the police as they were caught giving information to the bookies from the stadium.
The plan by the duo seemed almost successful when they removed accreditation forms from a person of housekeeping company and from another staff member from the South Delhi Municipal Corporation (SDMC). The pair then managed to replace the accreditation cards with Kansal and Garg.
A senior police officer has shared the same. "Shah has been working for the last ten years, and Balam is a clerk. They have been approached by the bookies and lured to make accreditation cards of their two men (for the IPL match). They got forms of shortlisted applicants from the housekeeping staff company and South Delhi Municipal Corporation (SDMC). They later removed the forms of two selected applicants and added forms of their men," as reported by the Indian Express.
DDCA president Rohan Jaitley giving full support to the police officers
As soon as the news came to light, Jaitely confirmed that the state board has zero-tolerance for any illegal activities taking place during the matches and offered to give police complete support on the matter.
"The person involved has already been suspended, and whatever action has to be taken, irrespective of whoever is involved, will be taken appropriately. DDCA has been cooperating with the police investigation and will continue to do so in this matter. Once the investigation is completed, we will act upon it, and appropriate measures and changes will be done. A review will be conducted," said Jaitley.
Meanwhile, BCCI have confirmed the dates of the IPL for the UAE leg which will begin from September 19.