Who would be the RCB of Euro 2020?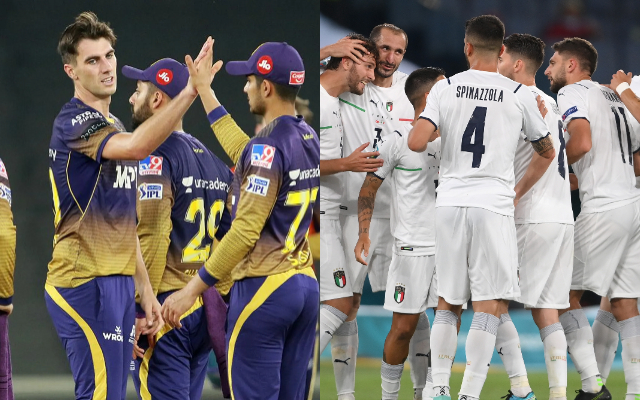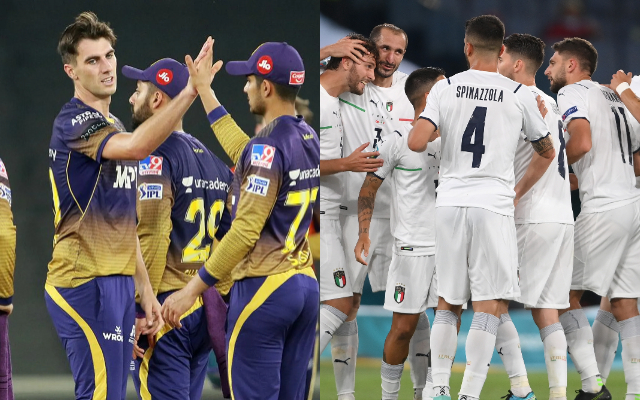 The year 2020 wasn't a pleasant one for sports fanatics, with many major series and tournaments being cancelled left, right and center due to the COVID-19 pandemic. However, 2021 is much better as non-stop sporting action has entertained the fans. From India vs Australia Test series to the French Open 2021 and UEFA Champions League, many mind-boggling tournaments took place across various sports that left the fans in awe.
The sporting fever will remain high as several important fixtures are lined up. While football fans will be engaged in Euro 2020, many cricket lovers are waiting for the resumption of the Indian Premier League (IPL) 2021. Now, football and cricket are two entirely different sports, and contrasting skills are required to thrive in both fields.
While the shortest format of international cricket, T20, lasts for at least three hours, a football game is a 90-minute affair. However, there are also some similarities between the two sports which lead to comparisons. 11 players per team are required in both games, with one member assigned to keep. Football has defenders, and strikers while cricket requires bowlers and batsmen. Teamwork is undoubtedly one of the most crucial requirements to taste success in both sports.
Owing to these, we have seen many football teams being compared to cricket sides based on their common traits. With the Euro 2020 and IPL 2021 being the talk of the town in the sporting world, we are also going to do a similar exercise.
Here we look at the eight IPL teams and their Euro 2020 equivalents:
1. Rajasthan Royals – Netherlands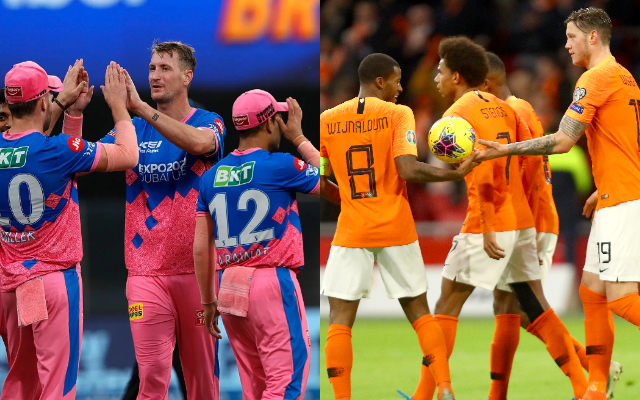 After failing to qualify for the 2016 edition of the European competition, Netherlands will definitely enjoy their return to the international main stage. The Dutch side should seek inspiration from their 3rd place finish at the 2014 World Cup to challenge the big names in the competition. However, they have a daunting task at hand, with regular skipper Virgil van Dijk missing the season due to an unfortunate injury.
Donny van de Beek and Jasper Cillessen will also not feature in the tournament due to health and fitness reasons. The absence of multiple names has certainly impacted the combination of the team. Interestingly, there was a team in the now-postponed IPL 2021 which faced the same problem. It is none other than the inaugural champions Rajasthan Royals.
The Sanju Samson-led side lost several big names like Jofra Archer, Ben Stokes, and Liam Livingstone due to injuries and other reasons. However, RR made a decent utilisation of their leftover resources and won three of their seven games before the season was called off. Hence, it would be interesting to see whether the Netherlands can put up a similar show or not.